The BIC® 4 Colors pen limited editions
Discover the famous Bic 4 Colors in its different Astro versions… Exclusive collections to be in harmony with yourself, right down to the tip of the pen!
You surely have experienced this before : when we check the character traits corresponding to the different astrological signs, we always end up saying to ourselves "that's all me!" " or" hey, it sounds like me... ". To write with THE pen that defines you, check out our new limited edition Astro range. Perfect to add some spirituality to your daily life !

AIR ELEMENT: A RELENTLESS LOGIC
Including Gemini, Libra and Aquarius, Air signs are known for their strong temperament, and more: they also share an ability to exchange and communicate with others, which enables them to adapt their speech to suit the person they are speaking with. Moreover, they are also very concerned with everything that relates to humans, which makes them good candidates for health and social careers or for the medical professions. Endowed with great alertness, they can seem fickle in their decision when they take them depending on their desires… Which sometimes prevents them from going to the end of their ideas. It makes sense: By thinking too much, we end up forgetting to act!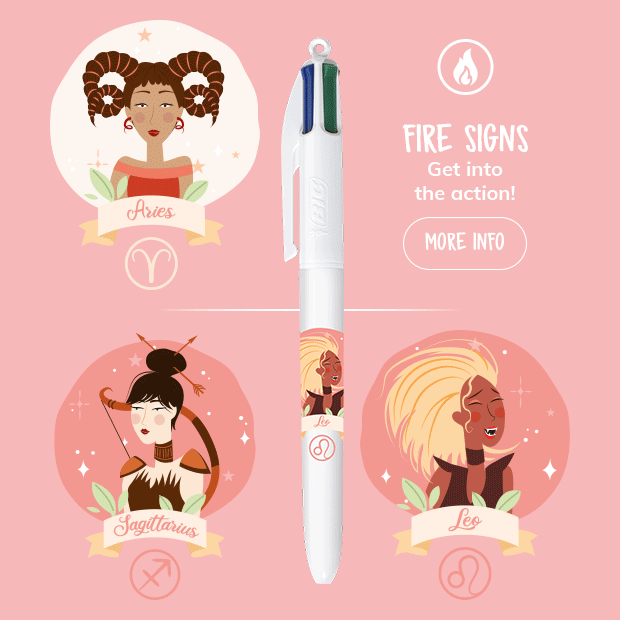 FIRE ELEMENT: GET INTO THE ACTION!
Aries, Leo and Sagittarius have one thing in common: they need action. They must act quickly, and sometimes think afterwards. If this character trait can lead to taking risks, it allows them to never be bored… and to be people close to whom we feel full of energy! The good side of their perpetual quest for movement and adventure is that they are very positive and they always see the glass half full. The worst is that their passionate temperament can create explosive situations or lead them to show instability, at work and in their love life. Yes, we seek their contact for their honesty and spontaneity… but beware of their lack of tact.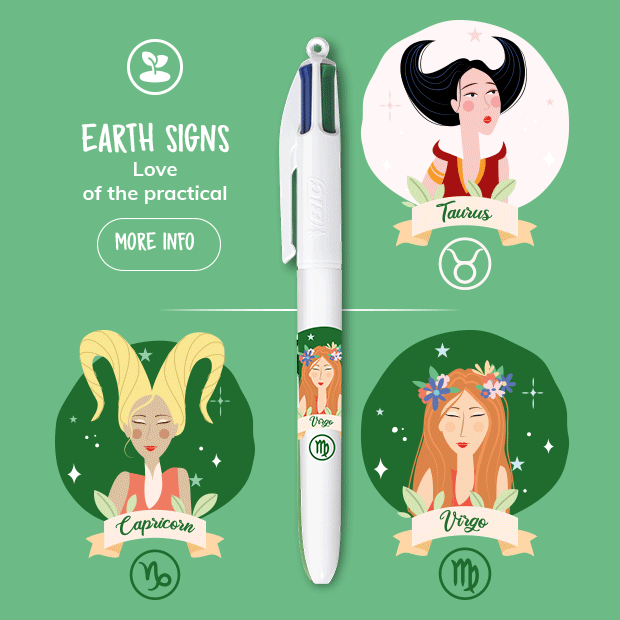 EARTH ELEMENT: LOVE OF THE PRACTICAL/CONCRETE
They embody reason better than anyone else: Taurus, Virgo and Capricorn make up the family of Earth signs. Often strong willed, they are so anchored into reality that they are sometimes accused of « breaking the mood »… But this down-to-earth trait makes them very good colleagues, determined and thorough collaborators, endowed with a great work strength. Their calm is also appreciated, as well as the way with which they methodically progress with their projects, both professionnal and personnal. But with stability being their compass, it can be difficult for them to change their habits… To feel at ease in a new environment or in a situation of material discomfort, they will need to be reassured!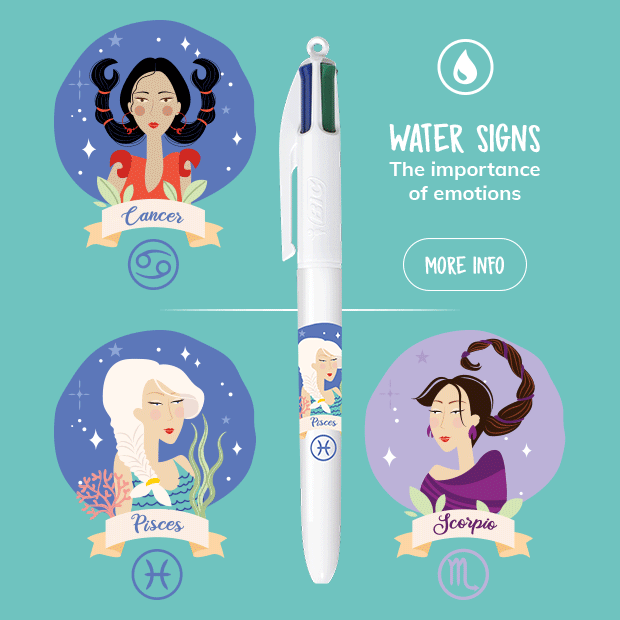 WATER ELEMENT: THE IMPORTANCE OF EMOTIONS
Cancer, Scorpio and Pisces are all three water signs. Their particularity ? They are said to be guided by emotion, and feel what surrounds them before analyzing it. Yes, Water signs are dreamers… And they get carried away by their musings showing a very rich interior life. Gifted with empathy, they are known as much for their kindness as for their ability to get angry when something goes wrong. Another ambivalence of those signs : they both need to share with others – they are known for their good conversations – and to withdraw in their own little world to let their thoughts wander. The problem is that they generally tend to be discouraged when they should persevere… We must encourage them!